How to brew coffee outdoors - a handy guide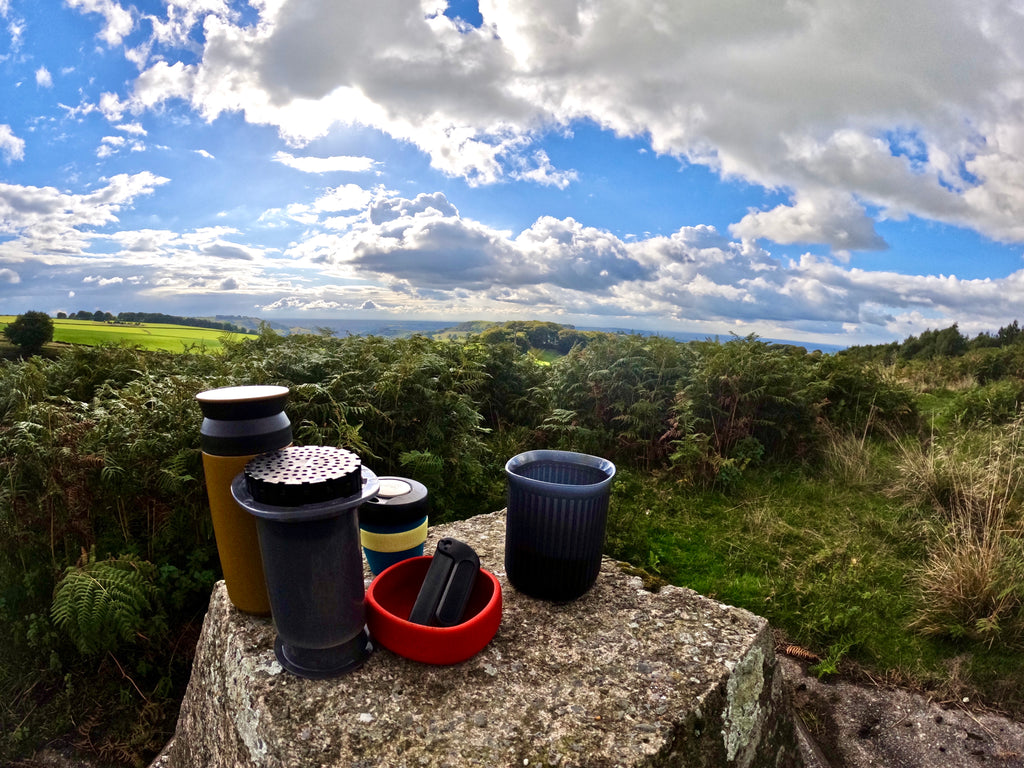 Crisp mornings and cracking sunrises, the conditions couldn't be more perfect to enjoy a brew outdoors.
Have you ever thought of brewing your own coffee outdoors but not known where to start? We've put together our top tips and tricks to help you get started.
The AeroPress
A popular brewing style for many, it's versatile, easy to clean and portable, making it great for all adventures.
Here at KBC we have been really enjoying brewing with AeroPressGO as it comes with everything you need and packs down neatly.
Equipment: 
Coffee 15g per cup.
Water: hot water in a flask or cold if heating. 
AeroPress Go 
Recipe: 15g of coffee 200ml water.


Boil your water at home
To save on both time and equipment by pre-boiling your water at home. A good thermal flask can easily be packed and ready for when you're in need of a brew. The flask can also be used to keep your coffee warm and ready to fuel the rest of your day-out. But if you do fancy boiling on the go, we recommend trying a JetBoil for speed and compactness.
Pre-weigh your beans
For ultimate freshness, a manual hand grinder is a great pice of kit.  However, pre-ground coffee is another option you can use when looking to brew outside. Pre-weighing your coffee and storing in a small container can save both time and space when you want to maximise drinking time.
Make sure not to forget anything  
It may sound obvious, but making a list can be super handy and prevent disaster occurring, especially if you're boiling water on the hill. Trust us on this one, we all have stories to tell of the time we were in the perfect spot for a coffee and realised there was something missing - we learnt that one the hard way!
We look forward to hearing all about your outdoor adventures.