How we have built our relationships with Honduras Farmers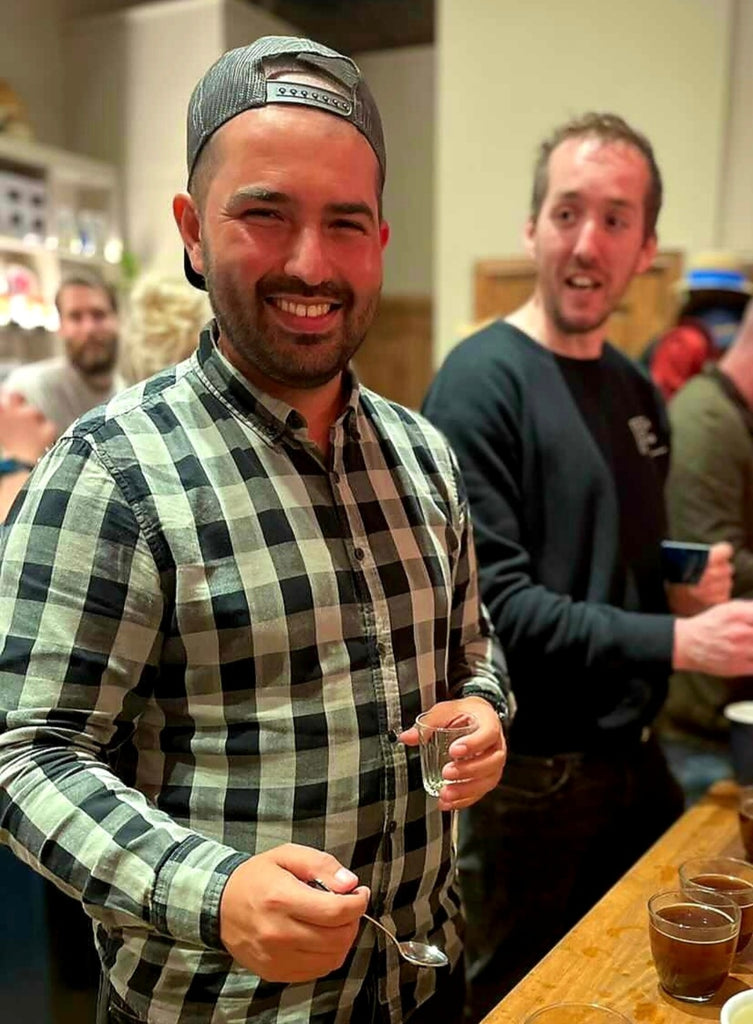 Josh, our Head of Coffee, has been at Kickback for two years. Not only is he responsible for making our coffees taste great, but he's also passionate about building relationships with farmers and cooperatives. Here he talks about Kickback's journey with Benjamin Paz, the manager of a coffee cooperative in Honduras and one of our key suppliers.
Journey of our partnership with Benjamin Paz in Honduras
In my role as Head of Coffee, I've become acutely aware of the ups and downs of coffee farming and the sheer amount of detail and precision that goes into it. Most recently, I've seen how much the environment around the farm has a part to play. In October 2020, Honduras was hit by Hurricane Eta. During this time, Benjamin communicated his struggles through social media and spoke about the fundraiser he was doing in order to help with repairs. Through organising fundraisers of our own, we brought together 48 coffee professionals and held a raffle, kindly supported by many coffee companies. In total, we raised £5500, which went directly to support the rebuilding of the farms and houses in Honduras. 
Late last year, Benjamin Paz visited London to showcase the coffees from producers he has helped. I was lucky enough to head down to London myself to meet Ben at the event, held by Langdon Coffee Merchants. It was great to hear his stories and taste these amazing coffees alongside him. 
One producer that stood out to me was Rodolfo Jimenez. I called Rodolfo with Ben and reserved the last three bags of coffee he had. It was great being able to talk directly to Rodolfo and learn more about his farm and his work. Rodolfo has had many challenges whilst on his farming journey. At the time, he was struggling with how to control and manage a disease that had spread throughout his farm. This resulted in him planting more resistant new plants - a hard lesson learned, but one he said he was grateful for. 
This natural process coffee is both sweet and fruity with notes of orange and Vanilla. We are really excited to have this back for its second year and we hope you agree it tastes better than ever.
b