Peak Divide. ONEr 001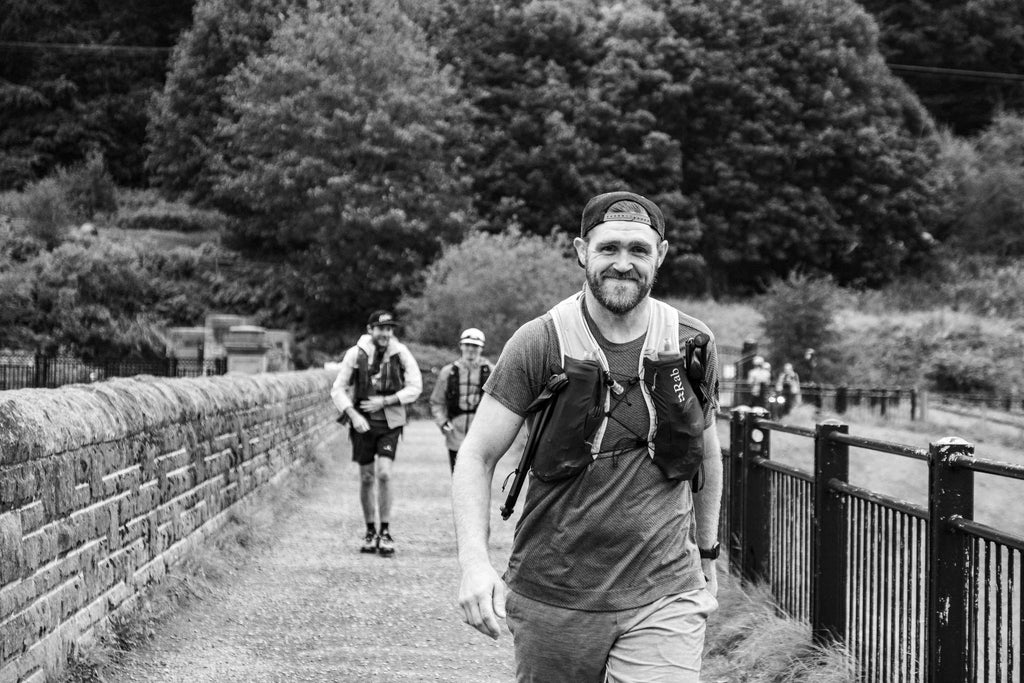 Peak Divide. ONEr 001
On Saturday 16th September, Alex challenged himself to join the Peak Divide Oner.
A journey not a race.
Starting at 4am in Sheffield, 60 runners set off as a head torch parade, climbing out of the city and into the UK's oldest National Park. Past the famous Gnocchi Gap, they traversed crags, bogs and the blooming heather, and were rewarded with Trail-misu and Kickback Coffee. With their destination in sight, they followed the winding canals into Manchester. The runners clocked up an incredible 76km, and arrived to a welcome party of Sonomas and cowbells at Track Brewery.
It's the people which make the Peak Divide so special, bringing energy, community and joy to a gruelling long day. It was amazing to see so many people who hadn't taken part in a marathon, let alone and ultramarathon before. Watching the group set out as one, ready to take on this challenge together really showcased the sense of accessibility, fun and camaraderie. This is an incredible achievement from the team behind Peak Divide.
Alex's takeaway from the event was "The best part of running the Peak Divide Oner was the sheer amount of kindness and community on the trails. Even when I was struggling, there was someone to talk to, someone going through the same hurt. It felt like the pain was shared."
Next Stop: Peak Divide Classic.
In April, we will be back for the second addition of the Peak Divide Classic. We'll be starting in Manchester for a two-day socially-paced adventure to Sheffield. 
If there is one thing we've learned from partnering with the Peak Divide, anyone can achieve what they set out to accomplish. We will be there next year to support, fuel and cheer on those who choose to take part in the two-day event. Our big question to you is; do you fancy it?
If so, the first thing you need to do is click this link