How to visit the Peak District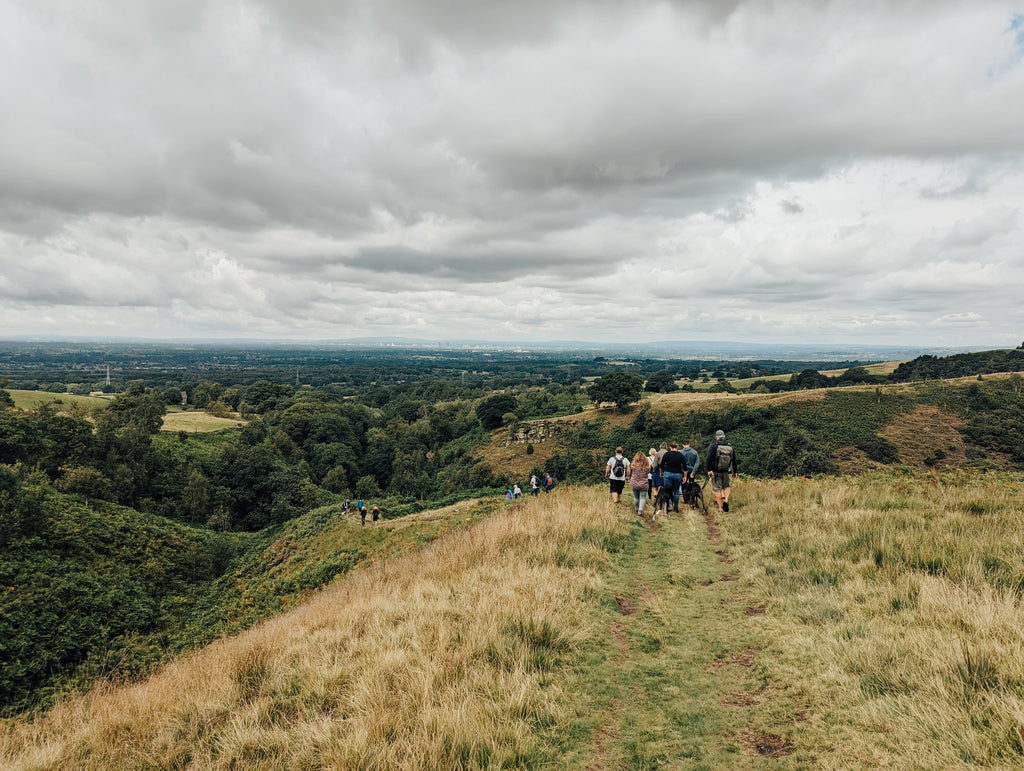 Whilst the Brickworks is a well known climb for cyclists into the Peak, we often get questions at the Roastery from people wanting to head out for a walk. The stretch of road beyond the Roastery is the link to some awesome trails and paths, which all head off in different directions. From routes with trig points and views across the Cheshire plain, to paths into Lyme Park and towards Bollington in the bluebell woods, these trails are often missed and overlooked by those heading to the likes of Edale, Kinder Scout and Buxton. 
Within a matter of minutes along these paths, this area begins to open up. The flow of the hills start to emerge and the distant cities start to appear. There aren't many places where you see this complete contrast, with the rolling hills, crags and forests of the peak on one side and skyscrapers of Manchester on the other.

We really believe this area has so much to offer and have started sharing this area with you though our roastery rambles. If you're heading to the Peak and wanting to find some quiet, tucked away paths, head to our Komoot page to get some inspiration for rambles in our area!
Stop for a brew and tell us where you are walking!
Fuel your adventure